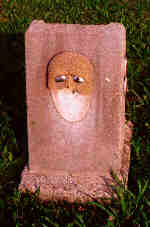 This face in Columbus, Ind., looks a bit like a stone head sculpted by farmer Henry Cross in nearby Gnaw Bone in 1851, but also more recent. Click it for more details.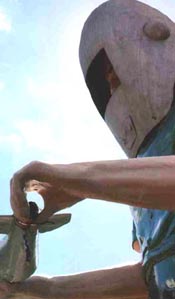 Wilmington, Ill.'s Gemini Giant marks the spot of the Launching Pad drive-in.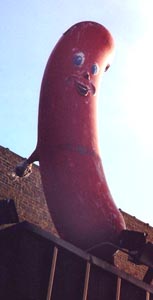 Pig Outs Hot Dogs, Milwaukee Avenue, Chicago.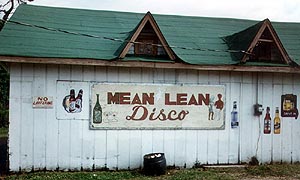 On the main drag into blues-laden Clarksdale, Miss.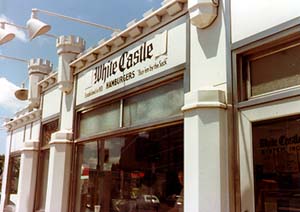 Landmark White Castle in Minneapolis, circa 1978.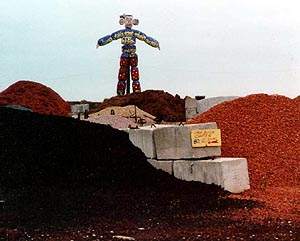 This huge sentinel once guarded a fun center on Lincoln Highway in Sauk Village, Ill.. Now the property is a building-supply lot where a sign reading "God Bless Mayor Daley" welcomes visitors.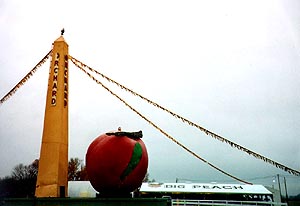 A roadside Trilon and Persphere on U.S. 41 near Vincennes, Indiana.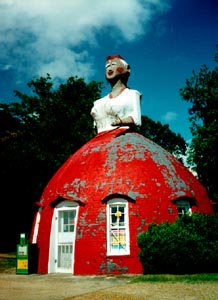 Mammy's Kitchen (now a shop) near Natchez, Miss., is a monument to a certain kind of bad taste. But it also is one of the country's great monuments of roadside architecture.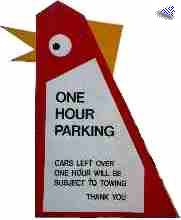 The Marietta, Ga., chicken on Highway 41; click to see more.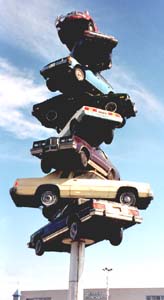 This sculpture helps make the strip mall at Harlem Avenue and Cermak Road west of Chicago the world's most artistic. It really is one of the suburbs' most disconcerting vistas. The neighbors love it too, of course.