Roadside Art Online: The Western Avenue And Vicinity Gallery

This fabulous example of wall art on Western avenue near 63rd Street
was once the site of another great mural ad, for the Razzmatazz Hall:.


Sexty Sex Lounge, 66th and Western Avenue.



18th Street between Ashland and Western Avenues.



Pulaski near 48th Street. Check out the mosaic sign.

Montrose Avenue.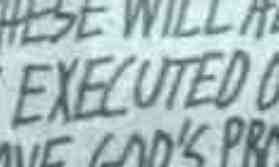 Another Western Avenue perspective on fun.
Gyros | Environments | Signs | Junk | Ruins | Vistas |
Grog N Groc | Western Avenue Gallery | Matchbooks | Motels
The Latest Stuff | Roadside art | Outsider pages | The idea barn | About | Home
Copyright Interesting Ideas 1995