Roadside Art Online
The Western Avenue And Vicinity Gallery
New Finds
Here are some spectacular examples of Chicago's great roadside vernacular art,
so great they forced their way out of an image backload that is running into the hundreds.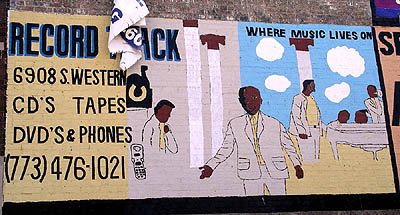 This fabulous example of wall art on Western avenue near 63rd Street
was once the site of another great mural ad, for the Razzmatazz Hall.


Blue Island Avenue near Western.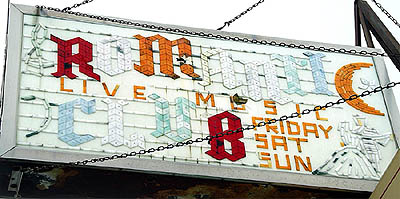 Pulaski near 48th Street. Check out the mosaic sign.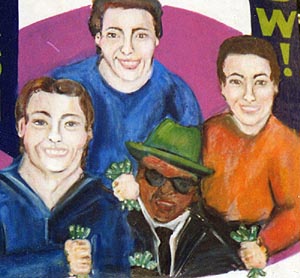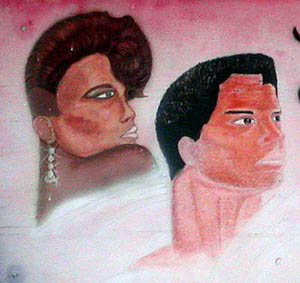 Some happy desperation on Clark Street near Congress. Heroic beauty on Torrence in Sauk Village.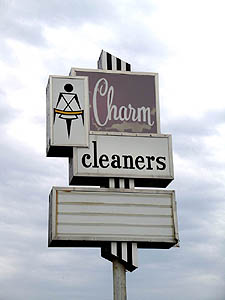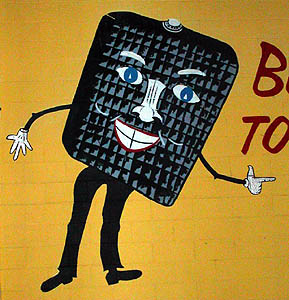 162nd near Cottage Grove, South Holland. Addison at Milwaukee. Main Street, Las Vegas (honorary)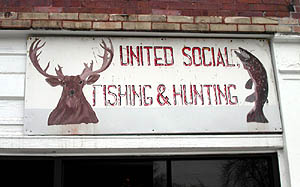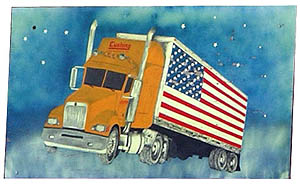 Montrose Avenue. Cicero near the Stevenson.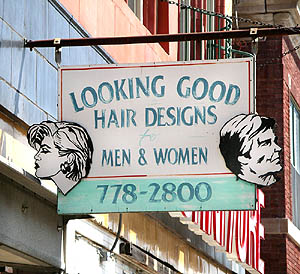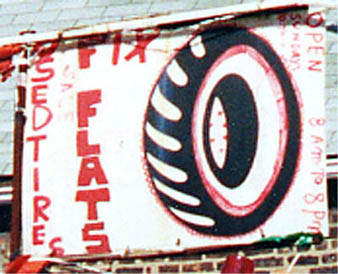 Kedzie near 63rd Street. Western Avenue near 35th.
Back to the Western Avenue Gallery
Gyros | Environments | Signs | Junk | Ruins | Vistas |
Grog N Groc | Western Avenue Gallery | Matchbooks | Motels
The Latest Stuff | Roadside art | Outsider pages | The idea barn | About | Home
Copyright Interesting Ideas 2004