Roadside Art Online
The Western Avenue And Vicinity Gallery
Montrose Strip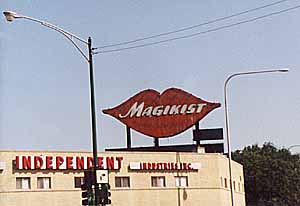 The Magikist lips once graced all three expressway
entries to Chicago. Now only one set is left
to promote the late carpet cleaning company,
on the Kennedy near Montrose.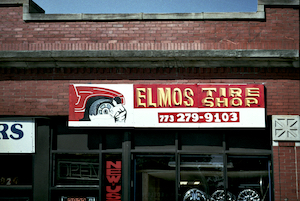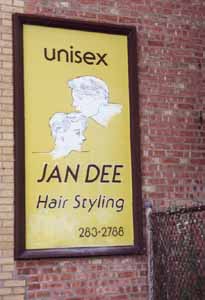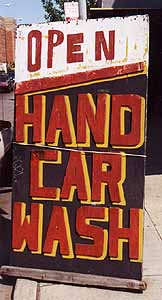 Jan Dee's representation is ultra classy in its simplicity,
while the Hand Car Wash sign is a nearly perfect example
of what homemade typography can accomplish.
| | |
| --- | --- |
| | |
If all martial arts and fortune telling signs were like the two above,
Chicago's urban symbology would be almost unbearably rich.

Golfo's boasts one of the city's most elegant gyros signs.


Another marvelously simply sign, especially when viewed in position.
Back to the Western Avenue Gallery
Gyros | Environments | Signs | Junk | Ruins | Vistas |
Grog N Groc | Western Avenue Gallery | Matchbooks | Motels
The Latest Stuff | Roadside art | Outsider pages | The idea barn | About | Home
Copyright Interesting Ideas 1997