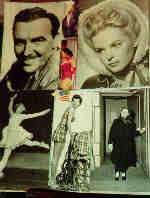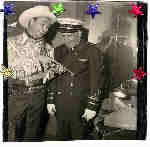 Joe "40,000" Murphy was just a regular guy from Bridgeport, but he lived his life as one long special event, and he built a private monument to it -- a classic folk-art environment -- in his three-flat on 34th Street, near the heart of the working-class enclave's old Lithuanian section.

His enormous assemblage of images -- snapshots, publicity stills, cartoons and other printed matter -- documents a fabulous world of banquets and braided uniforms, mink-clad actresses and showgirls in evening wear, ball players and professional wrestlers, with Sammy Davis, Louis Armstrong, James Durante, Jumbo the Elephant, Joe E. Brown, Ann Blyth, Frank Sinatra, Milton Berle, Bob Hope, Roy Rogers, Jayne Mansfield, James Arness and a very young Marilyn Monroe all passing through it.

"Me, Murph, I knew 'em all. All the big shots, the sporting greats, the big city pols, the movie stars, and even a few presidents," he said in a 1973 Chicago Tribune profile.