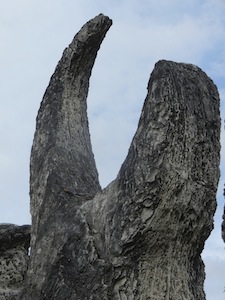 The Coral Castle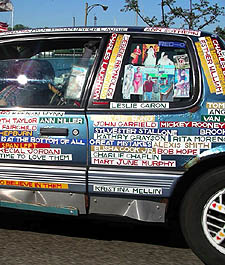 3 Vernacular Art Cars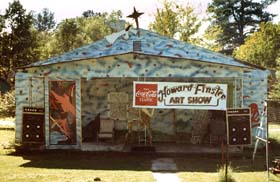 Finster's incomparable garden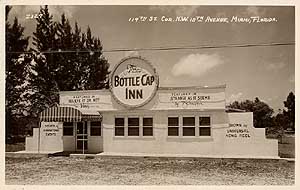 Joe Wiser's Bottle Cap Inn in Miami was featured in Ripley's Believe It Or Not, but more importantly it was a triumph of an obsessive personal vision.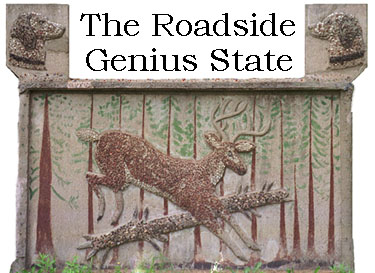 Wisconsin doesn't have a lock on visionary creations. But per square mile, the quality and number of its roadside art environments are unmatched.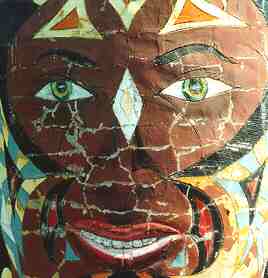 Eddie Owens Martin has all the makings of a crackpot, but his creation, Pasaquan, embodies an implausibly compelling spirituality.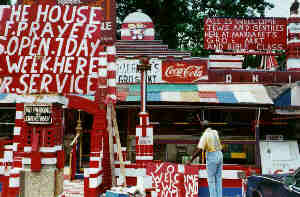 If you take the cutoff from Highway 61 into Vicksburg, Miss., and have need of 1. sundries, 2. spiritual uplift or 3. a powerful folk-art environment, stop at Margaret's Groceries. The Rev. H.D. Dennis, who has encased the country store inside and out with his sculpture and fantastic architecture, will preach you a personal sermon while his wife Margaret stands ready to meet your earthly needs.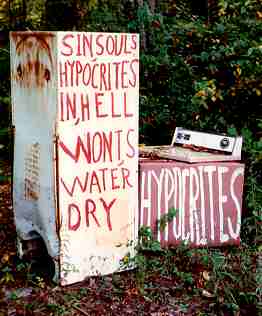 There are few views more stunning than the one W.C. Rice gives drivers on a back road near Prattville, Ala., northwest of Montgomery. His messages are uncompromising, his imagery frightening in its starkness.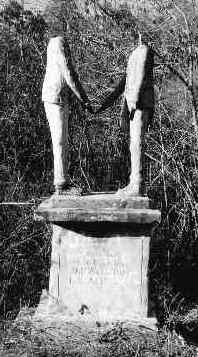 E.T. Wickham's environment in northern Tennessee is mostly in ruins, but it retains a spooky eloquence.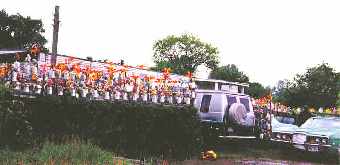 Pinwheels, whirlygigs and old oil bottles -- store-bought kitsch -- become a highly personal garden around a trailer on Highway 51, north of Cairo, Ill.